Summer at Deer Valley Resort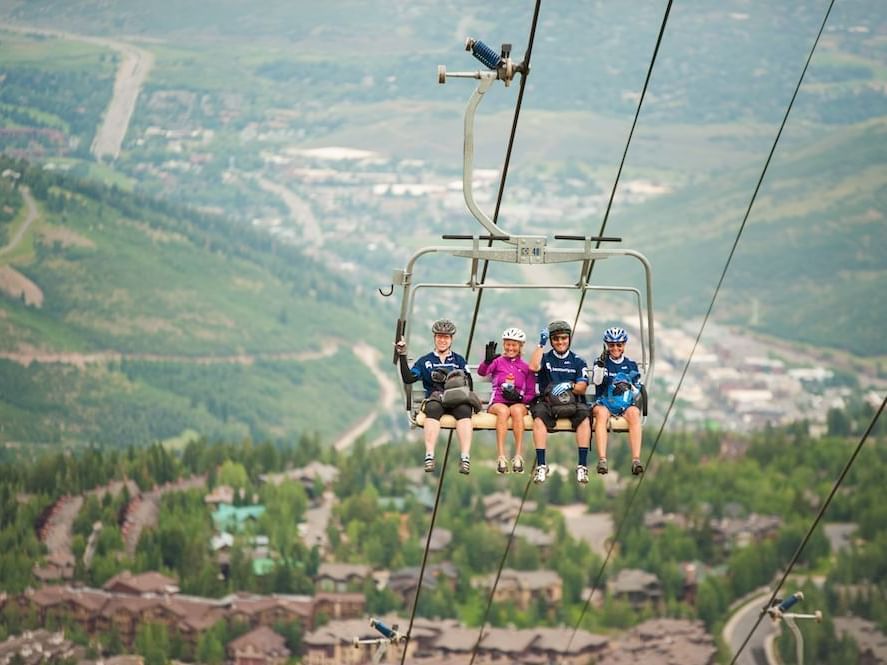 The resort is just days away from diving into a buzzing summer schedule which will include several of our favorite activities including; concerts at Snow Park Amphitheater, horseback riding, guided historical hikes, scenic chairlift rides, guided hike and yoga programs, and of course, the best mountain biking around.
Mountain Biking
The lifts officially open on June 18th with Tuesday evening twilight sessions beginning June 22nd. Lifts are scheduled to run from 10 am to 5 pm daily, with weather and trail conditions permitting. Deer Valley even offers bike lessons from knowledgeable experts for beginners looking to learn safety tips and build confidence or for more experienced riders looking to take their skills to the next level.
Summer Concerts
Summer concerts at Snow Park Amphitheater are the sort of activity that belongs on everyone's checklist. A large reserved seating section is available, as well as a hillside general admission section. Attendees are free to bring blankets, chairs, and as many snacks as possible. The venue plays host to three unique concert series including Deer Valley Concert Series, Utah Symphony's Deer Valley® Music Festival, and the Grand Valley Bank Community Concert Series. The perfect activity for the whole family, romantic date night, or a night out with friends.
Hiking
For those looking to keep both feet on the ground, Deer Valley offers plenty of fun, adventurous, and even educational hiking options. Guided historical hikes offer insights into Park City's rich mining history, private guides are also available for those looking for information about native plants and wildlife, or you are more than welcome to venture out on your own for adventurous, sunny days spent on the trails. Don't forget your sunscreen or your cameras!
These are just a few of the fun things to do at Deer Valley this summer. The list of activities available is both robust and diverse, truly offering something for everyone. Stein Eriksen Residences is the perfect starting point for whatever you have planned. Whether you are traveling from across the country or enjoying a little staycation, we can't wait to welcome you to adventure with us all summer long!