Memorial Day 2022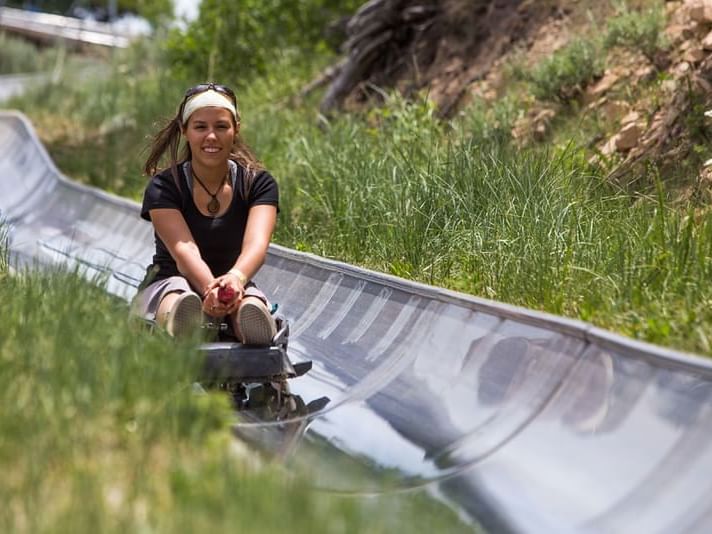 Memorial Day weekend kicks off the beginning of days spent hiking, mountain biking, relaxing by the pool, and taking part in all of the incredible activities Park City has to offer. In case you need a little inspiration, here are some of our favorite Memorial Day weekend activities.
Memorial Hill
Located just down the road in Midway, Memorial Hill is a beautiful tribute to Utah veterans. The walk to the top is about 1.5 miles and is also accessible by car. The hill offers stunning views of the Heber Valley and is extremely quiet and peaceful. A trip to Memorial Hill is an excellent way to spend a few hours this Memorial Day weekend.
State Parks
Visit one of the several State Parks near Park City. Deer Creek, Jordanelle, Rockport, Wasatch Mountain, and Echo Reservoir offer several activities such as boating, fishing, and stand-up paddleboarding. These parks are also a great place to enjoy a picnic and take in the unique beauty of the Wasatch.
Outdoor Dining
Memorial Day weekend marks the official start of deck dining season. Our award-winning staff at The 7880 Club have worked tirelessly to craft the perfect summer menus which pair perfectly with the unbeatable views of Deer Valley.
Park City Mountain Resort
Memorial Day weekend also sees the opening of the adventure park at Park City Mountain. The summer activities offer fun for the whole family, from the alpine slide and mountain coaster to the scenic chair lifts. We will be visiting the adventure park this Memorial Day weekend.
No matter what your favorite traditions look like, we hope you spend a part of it with us. Happy Memorial Day!