Spring & Summer Special Offers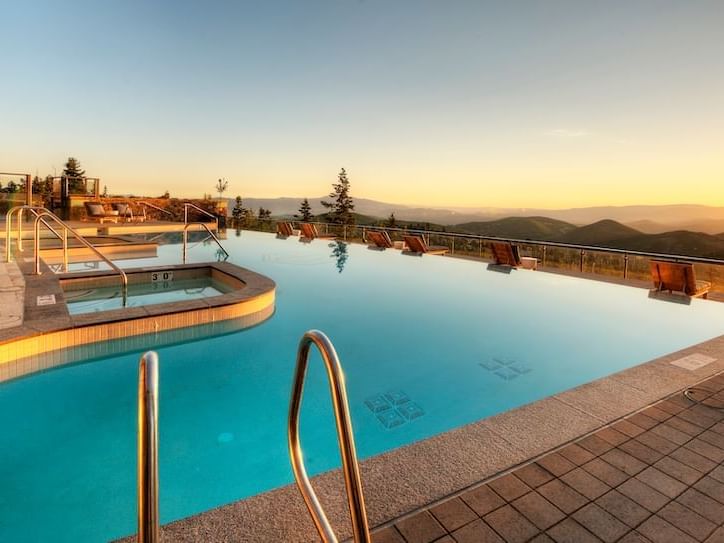 From fine dining to special resort credits, our selection of seasonal offers ensures each and every guest a legendary experience.
Receive A $200 Resort Credit
Back by popular demand, our Summer Activity package guarantees guests $200 in resort credit when booking two or more nights at Stein Residences. This credit is valid both onsite as well as for local area activities, allowing you to tailor your stay however you like.
With so many first-class amenities such as exquisite cuisine at our award-winning Stein Collection restaurants, the absolute finest of spa treatments, or mountain bike rentals at Stein Eriksen Sport shop. If you are interested in local recreational activities such as blue ribbon fly fishing, alpine horseback rides, and just about everything in between, our friendly Concierge can help with that too. This package is the perfect way to customize your stay.
Extend & Save
New to our lineup of exclusive special packages this season is the Extend & Save offer. This package is perfect for those looking to really get away, and perhaps stay away for a little while. This package offers bigger savings the longer you stay. Need a change of scenery while working from home? We can help with that. Looking for the perfect staycation while the kids are out of school? We can do that too. Looking to turn your bachelorette weekend into a bachelorette week? Say no more. Once you breathe in that fresh mountain air, enjoy a delicious meal from The 7880 Club, and spend an afternoon poolside, you won't ever want to leave.
Spa Renewal
Another favorite package making its return this season, the Spa Renewal package. Completely unwind with daily spa treatments and unlimited access to all spa facilities. As an added bonus, enjoy breakfast daily at The 7880 Club. This package is perfect for couples celebrating anniversaries, birthdays, or just looking for some rest and relaxation. No matter the occasion, our professional staff will leave you feeling like the very best version of yourself.
Taste of Summer
The Taste of Summer package is a food lover's paradise. The 7880 Club is worth experiencing for the views alone, luckily, the incredible staff also know a thing or two about providing an exceptional fine dining experience. From an array of delectable appetizers, gorgeous entrées, and heavenly desserts, this package includes a sensational three-course dinner for two so you won't have to stress about trying a little bit of everything.
For details about any of our special packages, please visit the specials page on our website, or call our reservations team at (855) 428-1515. We look forward to welcoming you this spring and summer season at Stein Eriksen Residences.