Stein Eriksen Day 2022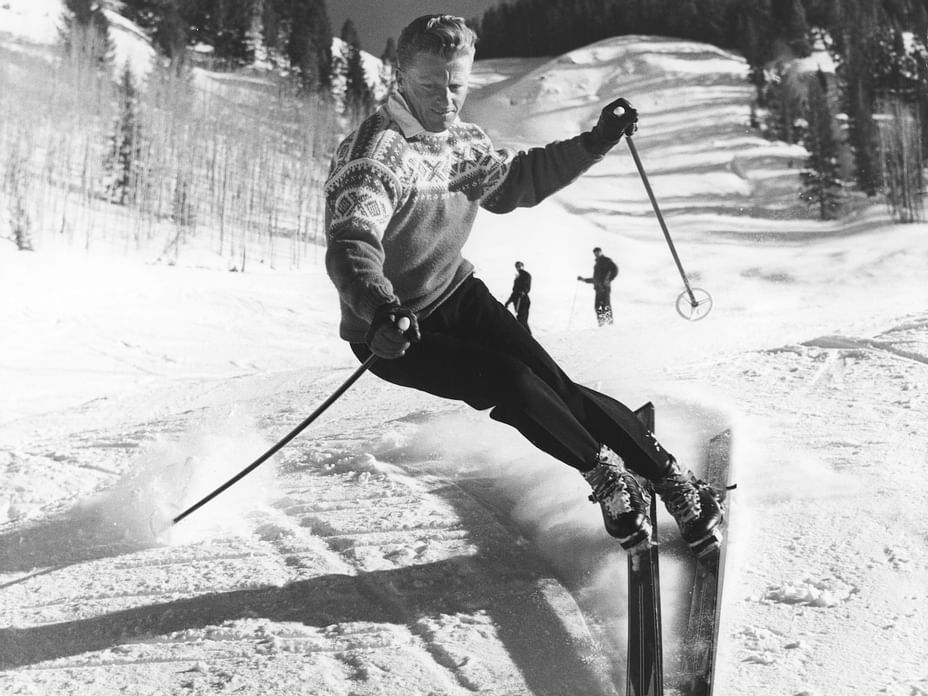 Stein served as Director of Skiing at Deer Valley for over 35 years. He won several awards, many of which are kept in a trophy at Stein Eriksen Lodge, including a gold medal in the 1952 Olympic Games, hosted by his hometown of Oslo, Norway. Nicknamed "The Father of Freestyle" for his unique, smooth skiing style, Stein was style personified.
In addition to his incredible talents on the slopes, Stein was incredibly charming, friendly, and kind, all traits that we strive to display throughout each of The Stein Collection properties. His beaming smile, relaxed demeanor, and bright sense of humor were warm and welcoming. Stein made each guest he met feel like a part of his family.
Stein passed away in 2015, surrounded by loved ones in his home. While the man may be gone, his legacy and spirit are alive and well throughout each Stein Collection property. His champion's mindset inspires the team to always strive for the very best in everything we do, whether through our guest relationships, exquisite services, or the respect we show one another. Stein serves as a reminder to approach each day with enthusiasm and joy.
Each year, Stein's legacy is celebrated in the lobby of the Mountain Lodge at Stein Eriksen Lodge. This year, team members, guests, friends, and family alike raised a glass of champagne in his memory. Toasts were provided by Dan Flick, an important leader on the team here at Stein Collection, Tom Kelly, an old friend to Stein, and one of the most excellent ambassadors to the ski community, as well as Bjorn Eriksen, Stein's son, who looks just as graceful on the slopes as his father.
This celebration occurs each year on Stein's birthday, December 11th. A day officially proclaimed by Governor Mike Leavitt in 2001 as Stein's Day. We cherish the opportunity to honor Stein, and Stein's Day has become one of our favorite traditions. We love hearing stories about Stein and how he made each guest feel so wonderful with each visit, an experience that has turned strangers into lifelong friends.
The Stein Collection team would love to hear about any experiences you shared with Stein. If perhaps you never had the privilege to meet Stein personally, please visit the trophy case in the Mountain Lodge, and read more about Stein here.