SUP Park City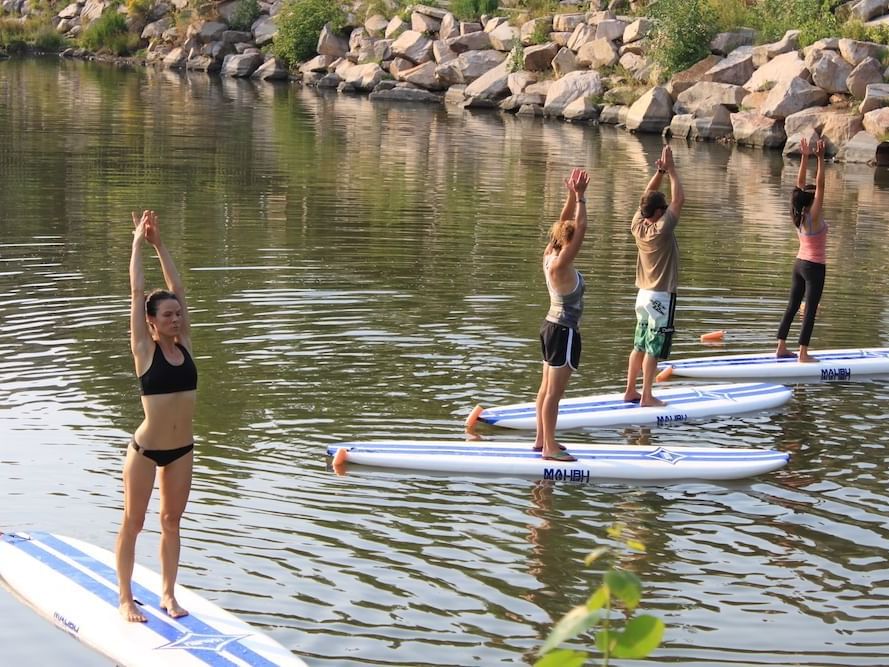 With summer in full swing, we are constantly looking for new, fun things to do to beat the heat, spend time in nature, and try new things. Park City SUP ticks all of those boxes and has become one of our favorite activities. It's outdoors, family-friendly, and great exercise!
Located at Deer Valley's Pebble Beach just a short drive from The Residences. This location is fantastic as you don't need to plan too much drive time and it makes planning easy if you are tight on time. Park City SUP has everything you need to have a great day on the water. You can rent life jackets, boards, and paddles, and the staff does an excellent job preparing you for a fun, safe time!
In addition to providing the necessary equipment, the staff does an excellent job providing tips for first-timers. You can even take a quick lesson if you so desire. The pond is relatively small and calm which makes for a relaxing time on the water. If you have been wanting to give paddle boards a try but felt a little intimidated by large lakes, this location provides an awesome alternative.
The pond is also located next to a small beach area that includes grass, which is perfect for taking breaks and allows for groups and families to take turns on the water. You may even want to pack a picnic for your trip.
This is the perfect activity for families, as the pond area is kid-friendly and provides a great outlet for kids to play outside, learn a new skill, and spend quality time together. The majority of the pond is also visible from the beach area so keeping an eye on the kids while they are on the water is no problem. The boards are also extremely stable and safe, which means you can typically allow two kids on a board at once. Boarding is also a great date activity, a fun excuse to meet up with some friends or just spend a little solo time outdoors.
Have you tried paddleboarding before? Please get in touch with the concierge if this is something you be interested in!