2022 Winter Olympic Games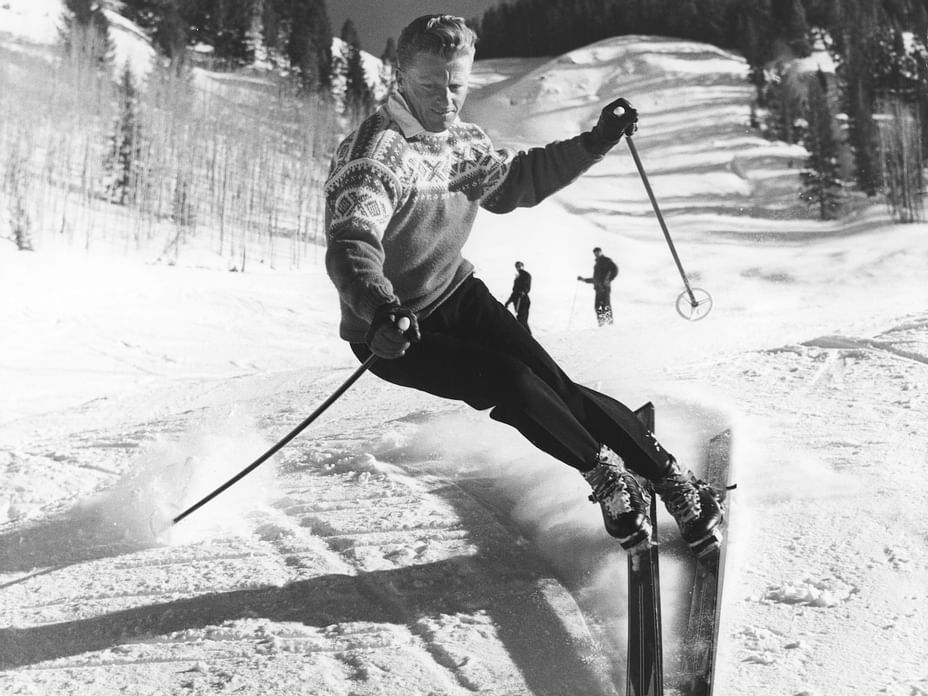 The Winter Olympic Games bring a particular spirit to each of us here at Stein Collection, as well as the entire community. Perhaps it is due to our proximity with so many winter sports, or maybe it is thanks to the many Park City locals participating in the games. Whatever the case may be, we are thrilled to share that Olympic spirit with guests from all over the world and observe as the top athletes in the world compete for gold.
The 2022 Winter Olympic Games mark two significant anniversaries for our community. In 1952, 70 years ago, Stein Eriksen won a gold medal for the giant slalom event and a silver medal in the slalom event at the Olympic Games held in Oslo, Norway. Stein was the first male alpine ski racer outside the Alps to win an Olympic gold medal. From there, a superstar was born. Stein became the 'Father of Freestyle' and one of the most charismatic figures in all of sport. Next time you visit Stein Eriksen Lodge, be sure to check out Stein's trophy cabinet, located near the host stand at Glitretind, and learn more about his illustrious career.
2022 also marks the 20th anniversary of the games being hosted in Salt Lake City, with many events being held locally here in Deer Valley. These events provided a spotlight for the area, providing further evidence that Park City remains the premier ski destination in the United States and one of, if not the best in the world. The 2002 games were also the catalyst to many significant new developments in Park City, such as the Utah Olympic Park. In 2002, UOP hosted the bobsleigh, luge, skeleton, ski jumping, and Nordic combined events. Today, the park is open year-round and serves as a training and development facility and a museum. UOP has attracted many winter athletes outside of skiing and snowboarding to Park City.
We feel proud to represent an area so well respected for being an elite destination, as well as representing a man known for not only being an Olympic champion but a kind, caring, and humble person.