Mountain Biking: What to Pack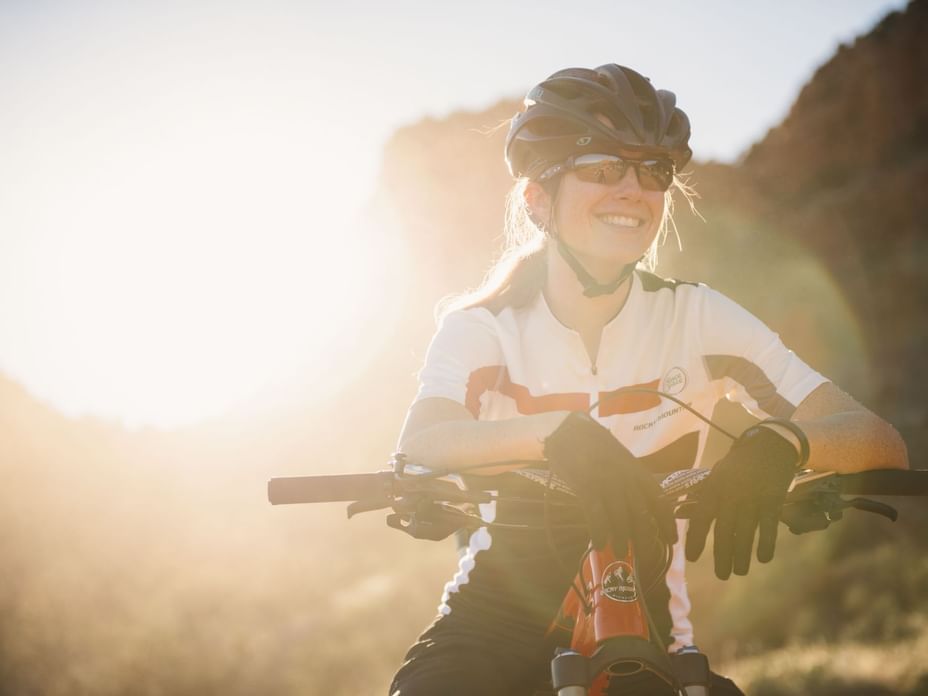 Whether you are new to the sport or just beginning, here is a quick look at how you can prepare for a day on the trail.
It is always a good idea to ride with friends, even if you are an experienced biker. It can be a rough sport and injuries happen, so it's important for your safety to ride with friends and come equipped with all the right gear.
Helmets:
It may seem obvious, but wearing a helmet while biking is a must. Not only will it protect your head in case of a fall, but it can also protect you from branches and gravel that may be kicked up during your ride. Some readers even opt for a full face shield for the downhill portion of the ride.
Eyewear:
Eyewear can serve to protect you not only from the sun but also from dust and debris. It is crucial to have clear vision while mountain biking, especially while traveling at high speeds downhill. Proper eyewear can help you see spots on the trail that may not be visible mid-day when the sun is shining.
Pads:
Proper padding is essential for mountain bikers of all levels. Protecting specific areas such as your knees, elbows, and wrists could make a huge difference should you fall off your bike. If padding doesn't seem particularly stylish, feel free to take them off for your picture on the peak, just as long as you stay padded up when pedaling downhill.
Sunscreen:
It is always a good idea to wear a strong sunscreen any time you spend an extended amount of time outdoors, especially during the summer months. Sunscreen can help protect against sunburns, as well as keep your skin moisturized and healthy.
Snacks:
Mountain biking is a serious form of exercise! Make sure to fuel up before, during, and after your ride. Pack snacks that are lightweight and easy to carry such as energy gels, trail mix, or protein bars. Of course, don't forget to drink water and stay hydrated while on the mountain.
Tools:
While biking, it is important to carry a few simple tools to make sure your bike is in tip-top condition. While on the trail, it is common to experience flat or deflated tires or slight adjustments to your seat and handlebars. Be sure to pack an extra tire tube, CO2 cartridge, and a multi-tool.
If you are looking for a bike rental, chairlift tickets, or need help finding a professional to tune your gear, our concierge is available any time to make sure you have everything you need for a perfect day on the trails.